If there's one thing you have a lot of on a trail like Land's End to John o'Groats, it's time. One of the things I did to while away the evenings was to keep detailed logs of my walk, and this means I'm now able to analyse my walk statistically.
The most interesting statistic I measured throughout the walk was my average speed. Each day I noted down my time of departure and arrival, and given the distances for each individual day I was able to plot a graph of my walking speed throughout the walk. The resulting graph shows a clear increase in my average speed as the walk goes on.
I was also able to plot each day's distance, and you can see in the following graph that the average distance walked each day also increases as the walk goes on.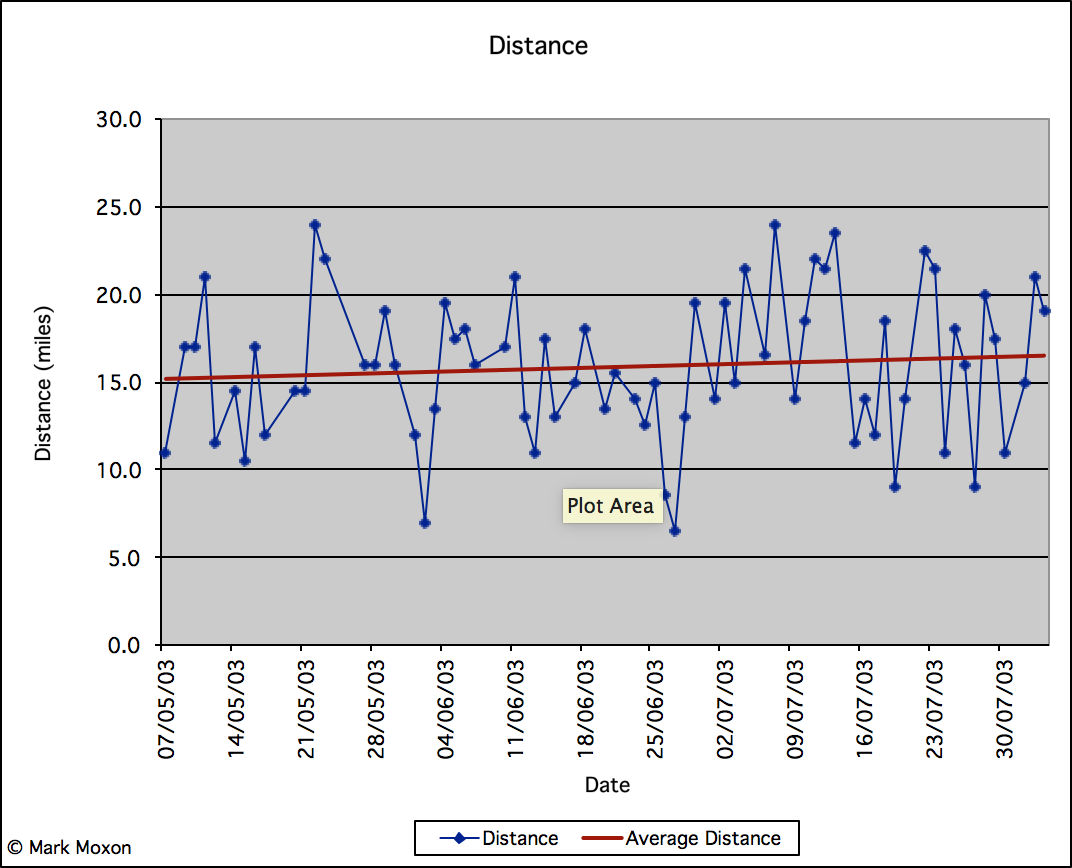 Finally, I also plotted the amount of time I spent walking on each day of the trip, and the resulting graph shows that my average walking day got shorter as I got closer to the end, despite the distances getting longer.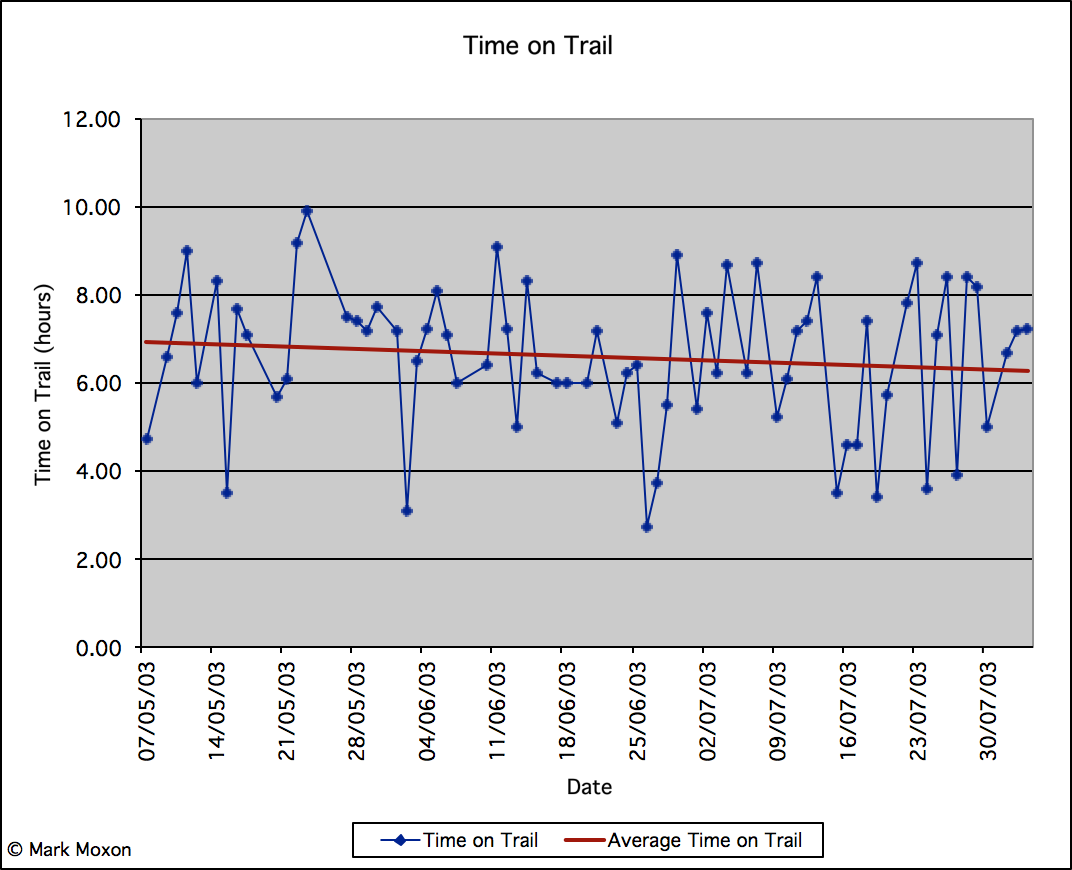 All of which proves statistically that walking from Land's End to John o'Groats makes you fit (though I'm not sure you need graphs to prove that, to be honest). Slightly more surprising are the following interesting facts about my walk, gleaned from all my statistical recording.
Finally, if you'd like to do your own analysis of my walk, here are all the statistics I recorded as I wandered across Britain. Enjoy...